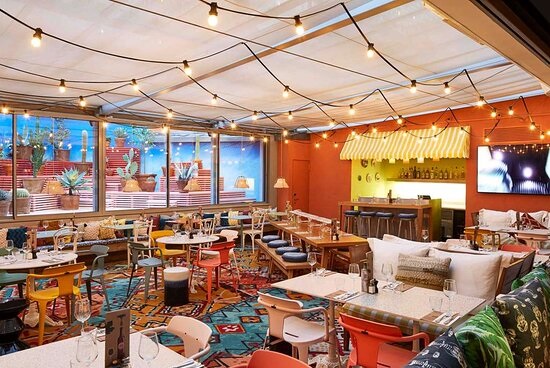 Mama Shelter Marseille
Address: 64 Rue de la Loubière, 13006 Marseille, France
Phone: +33 4 84 35 20 00

One thing is for sure at Mama Shelter in Marseille, you're in the Mediterranean. Order a Bouhka, a Raki, a Pastis or a Gambetta with a side of finely cut Poutargue. These are just some of the delicious ways to escape the turmoil of modern life for a moment and take the time to simply do nothing in this city by the sea. And all the while, Mama will be there for you.

Near the Cours Julien district and its urban art vibe and sunny terraces, and near the Velodrome Stadium and Prado beaches, Mama Shelter's 125 rooms entirely designed by Philippe Starck spread over six floors, decorated with lively interiors and fitted with 5-star bedding. Cool in the summer, Mama'll keep warm during the rare cold snaps.

The ground floor quickly sets the tone. Next to the live stage stands a 4-meter long table football game that can be played by 8 to 16 people. At the restaurant, the long bar and the open kitchen face each other, separated with long tables where you can share generous, homemade meals created by Guy Savoy.