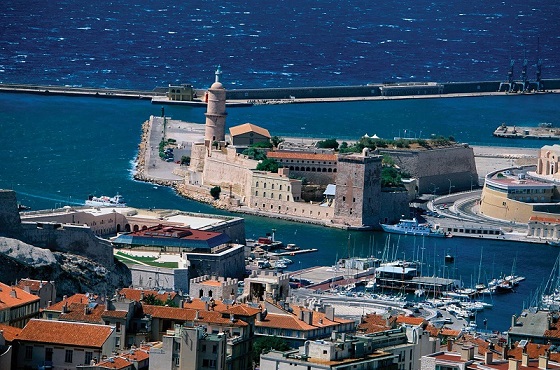 Marseille, France, is an ancient city that never ceases to arouse passions. This colorful Mediterranean port has seen the arrival of Greek settlers, Roman conquerors, swashbuckling sailors, religious crusaders, tourists looking for sunny skies and immigrants looking for a home in France's melting pot.

The French either love or detest Marseille, but it certainly leaves no one indifferent. Whereas Parisians once snubbed Marseille, many are now heading south on the high-speed TGV train to experience the charm and sun of this thriving cosmopolitan city.

Marseille has rhythm and spice, and its inhabitants are fiercely proud of their city. Though twice as big in area as Paris, it is still thought of as a series of small "villages," each with its own unique history and traditions. In fact, unlike in Paris, is it not uncommon to see people in Marseille who live, work and socialize in the same district, which makes the feeling of living in a village all the more present.

The more popular villages include Le Panier, La Belle de Mai, Mazargues, Le Roucas Blanc and Saint Giniez. Some are known for their beaches (La Vieille Chapelle), some for the famous artists who were inspired there (Cezanne and Braque in L'Estaque), still others for their charming ports (Le Vallon des Auffes, La Pointe Rouge, Le Vieux Port).

With its rich history, diverse culture, authentic character, immense pride and warm people, Marseille will have you lowering your anchor to stay awhile.